DO YOU NEED A CBD MERCHANT ACCOUNT?
At CBDgateways, our payment processing experts specialize in CBD merchant accounts so that we can help you accept payments on your website.
Because CBDgateways does not directly approve CBD merchant accounts, but instead facilitates them, we can help you find the BEST CBD merchant account for your website. We will connect you to the CBD payment processor that is the best fit for you. We work with many CBD-merchant-account acquiring banks and can find a home for you.
Need a Merchant Account for Your CBD Business?
Finding the best CBD merchant processing is important. The right merchant account keeps your business running smoothly and is critical to the success of your online store. CBDgateways realizes how frustrating finding high-risk merchant accounts in the CBD industry can be.
Obtaining payment processing on your website might seem like an impossible task, even if you are an experienced CBD merchant.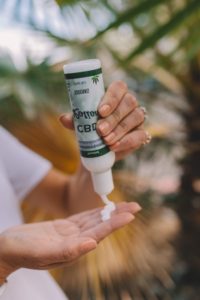 If you do not know where to begin, we are ready to help you every step of the way. CBDgateways will give you the direction you need to find a high-risk CBD merchant account that works for you. We have a payment processing solution for nearly every legal CBD business.
If you are looking for CBD merchant processing, you have probably come to understand that payment processors are difficult to acquire, especially those that handle sales in the CBD industry.
CBD products are treated as high-risk by online merchant account processors because of how CBD products, including CBD oil, are derived. CBD is derived from the cannabis plant, and although CBD is legal product, it comes from basically the same plant as more regulated types of cannabis. This similarity means that merchant banks put CBD oil merchant accounts under the high-risk label.
CBD products of all types are categorized as high-risk business, no matter what.
Did Your Website's Credit Card Processor Already Shut Down Your CBD Merchant Account?
CBDgateways realizes that having reliable CBD merchant processing is incredibly important. When a credit card payment processor abruptly shuts down your merchant account, your business is left with no way to get paid. Unfortunately, using payment processing through a company like PayPal, Square, or Stripe often leads to a shut-down merchant account. CBDgateways will not only help you with a CBD merchant account, but we will also act as your high-risk credit card processing partner, helping you every step of the way.
If your merchant account has been shut down for selling CBD, then PayPal, Square, and Stripe will usually not work with you to get you back up and running – they are not high-risk payment processing companies.
Receiving a termination notice generally means your business has been permanently prohibited from using your existing online credit card processor for CBD product sales.
Often, your already processed funds will be held by your merchant account and can't be accessed. Worse yet, sometimes your customers will be refunded automatically, even if you have already shipped your products.
CBD merchant account terminations cause CBD businesses to lapse their supplier payments, raise flags for insufficient funds, and can hurt your long-term viability. CBD merchants that end up in this difficult situation can find themselves owing their vendors, owing their bank, and missing out on new sales.
High-Risk Merchant Account For CBD
Needing a high-risk CBD merchant account means that extra care is needed when choosing credit card processing. CBDgateways has expertise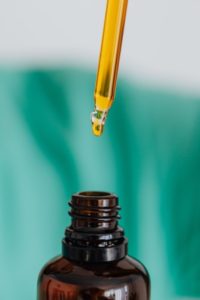 in finding ways to allow you to market and deliver CBD products by providing the merchant services you need to get paid for your products.
CBDgateways is committed to helping you find the CBD credit card processing solutions you need to succeed in your online business. We offer completely individualized CBD merchant processing choices that will solve your business's biggest challenge – accepting credit cards. CBDgateways makes it simple to obtain a CBD oil merchant account. Contact us using the form above and we will provide you a free quote and application within hours, not days.
Choosing the Best CBD Payment Processor
When your CBD payment processor shuts you down, you need to get help right away. CBDgateways understands that. We will help you set up your new account as soon as possible so you can recover lost sales. We offer high-risk payment processing solutions that can set up your CBD merchant account quickly and get your business back up and running so you can sell your CBD online again.
If your business is just starting a new online CBD store, then we can help. Signing up for a new CBD merchant processing company correctly will help you avoid a shutdown by a payment processing company like PayPal, Stripe, or Square. By establishing a payment processing solution that's right for you, CBDgateways can help you avoid having any funds frozen and provide an income stream that is reliable. If you are looking for the best CBD merchant processing, we offer competitive solutions and rates, and top-notch service. CBDgateways is your ideal choice.
How Does CBDgateways Help with Merchant Processing?
Aggregator companies such PayPal, Stripe, and Square cannot provide the CBD merchant processing you need. Sometimes, these companies attract CBD merchants because they offer fast approvals – but days or weeks later, once the full underwriting process occurs and your high-risk CBD products are discovered, it all comes crashing down.
Once these companies become aware that your website is selling CBD on Shopify or any other e-commerce site builder, your processor, whether it be PayPal, Stripe, or Square, will freeze your money and shut down your account. These top payment processors use a loss-prevention system that crawls all merchant accounts, looking at your sales history and current product offers to see if they fall in line with their risk-management guidelines.
So, how do you avoid the stress of having your CBD merchant account shut down? That is easy: let CBDgateways help your business accept payments the right way. We will help you open and maintain a high-risk merchant account.
Click here to get your free quote from CBDgateways and to learn more about our CBD merchant services today!
Hemp Merchant Account
If your company is looking for a hemp merchant account in order to market hemp products online, you must understand that credit card processing providers like Stripe and PayPal do not specialize in high-risk industries. Unlike those companies, CBDgateways has many acquiring bank partners that approve CBD and hemp merchant accounts.
Because your business is considered high-risk, it is essential that you find the right CBD merchant processing provider. CBDgateways connects you with a high-risk merchant account provider that will facilitate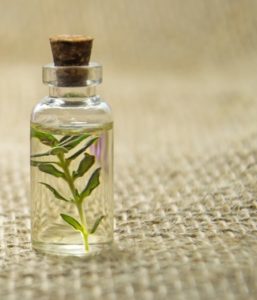 payment processing that is trusted and stable. We can offer your high-risk business competitive rates and customer solutions. Online merchants in the CBD oil industry need the right payment gateway when selling CBD products in the online market. A good CBD payment processor is one that fits your business. CBDgateways expertly pairs your business with a solution that is willing to accept the added liability and increased risk associated with high-risk businesses like hemp and CBD.
Need CBD Credit Card Processing?
If you need CBD credit card processing, you should get legal advice to help make sure you meet the applicable regulations. CBD merchants that sell hemp-derived CBD products must make sure their products have less than 0.3 percent tetra-hydrol-cannabinol (THC), in addition to other rules that apply to CBD.
CBDgateways cannot provide credit card merchant processing for cannabis products (cannabidiol, cannabinoid) with THC that exceeds 3 percent.
If you are starting a CBD company, you must fully understand the products you offer and what they contain.
Common forms of CBD
How Does CBD Being High-Risk Impact My Ability to Obtain a Merchant Account?
Selling CBD online is a high-risk business due to more reasons than just the fact that it is derived from cannabis. Another item that makes CBD fall under the high-risk payment processing category is the fact that you are making your sales online. Your CBD sales will be processed as "card not present" transactions, which is by itself more high-risk than retail payment processing.
Some high-risk CBD businesses have very high processing fees, also known as discount rates, and big security deposits, or rolling reserves. We work to reduce or eliminate these drags on your business. As long as you follow all FDA regulations on CBD and sell within the United States, you should be able to enjoy affordable CBD credit card processing.
Why Choose CBDgateways?
CBDgateways steps up to help when you need us most. We build our reputation based on our knowledge of the high-risk payment processing industry. If you need a CBD oil merchant account, CBDgateways understands that you need affordable rates, a free quote, and help getting everything set up. We are here to be your CBD-oil and hemp-product merchant account partner. Contact us today to get started.
Looking for CBD merchant processing? Struggling understand why CBD payment processors are difficult to obtain?
CBD Gateways will help you get approved fast for a CBD merchant account so you can accept online payments.
Contact us here for a FREE CBD merchant account quote today!
(800) 521-4929
CBD MERCHANT ACCOUNT EXPERTS
One-on-one CBD Merchant Account Support
Tested CBD Merchant Account Solutions
Fast Response Time
Quick, Free Rate Quotes
High-Risk Merchant Accounts
Timely CBD Oil Merchant Account Approvals
B2B or Retail B2C
Recurring Billing, CBD Clubs
POS/Terminals
E-Commerce and Retail Options
CBDgateways is the CBD merchant account expert! Contact us today and get started processing credit card payments on your CBD or hemp website!