Our team launched CBDgateways in 2020 after more than ten years in the high-risk merchant account business. During 2019 and early 2020, we saw dozens of CBD merchant account providers come and go, and – unfortunately -, we also saw more than a few ethical online CBD providers lose their ability to accept credit cards due to the instability in the industry.
This became our call to arms.- to provide CBD websites with the ability to accept credit cards on popular website platforms like Shopify, Wix, and WooCommerce – and do so in a way that gives these hard-working American CBD business owners and hemp farmers the best opportunity for sustained success.
Why CBDgateways is different, and why it matters

A team of CBD merchant account experts that works for you

Our Maine-based team exudes the famous New England work ethic. We work hard, and work smart. Our staff is comprised of seasoned web-developers who understand payment gateway shopping cart integrations, tried and tested account managers who realize that being in it for the long haul is the only way to prosper, and a management team with not only an eye for business trends, but a record of volunteering, and community support that goes far beyond the bottom line.
Multiple relationships – managed right

Something that most CBD businesses do not realize – when they begin the search for CBD merchant services – is that multiple credit card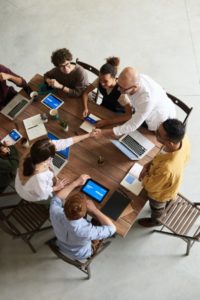 processing applications can hurt their chances of approval.
Credit card processors can see how often you apply – and,  who else you apply with – ​and … ​just like a regular credit inquiry, too many applications can hurt your chances of approval.
To avoid this, even though we work with multiple providers, we manually pre-screen you with our processors to avoid submitting applications unnecessarily.
This is more work on our part – and can add a day to the process, but it is FAR better for you.
We pride ourselves on doing it right. Let us provide your business with the CBD merchant account it needs to thrive.
Need a high-risk merchant account for CBD and hemp?